Print the PDF version of this poster. Ask your local gun stores to display it. Tape a copy inside your car or truck window!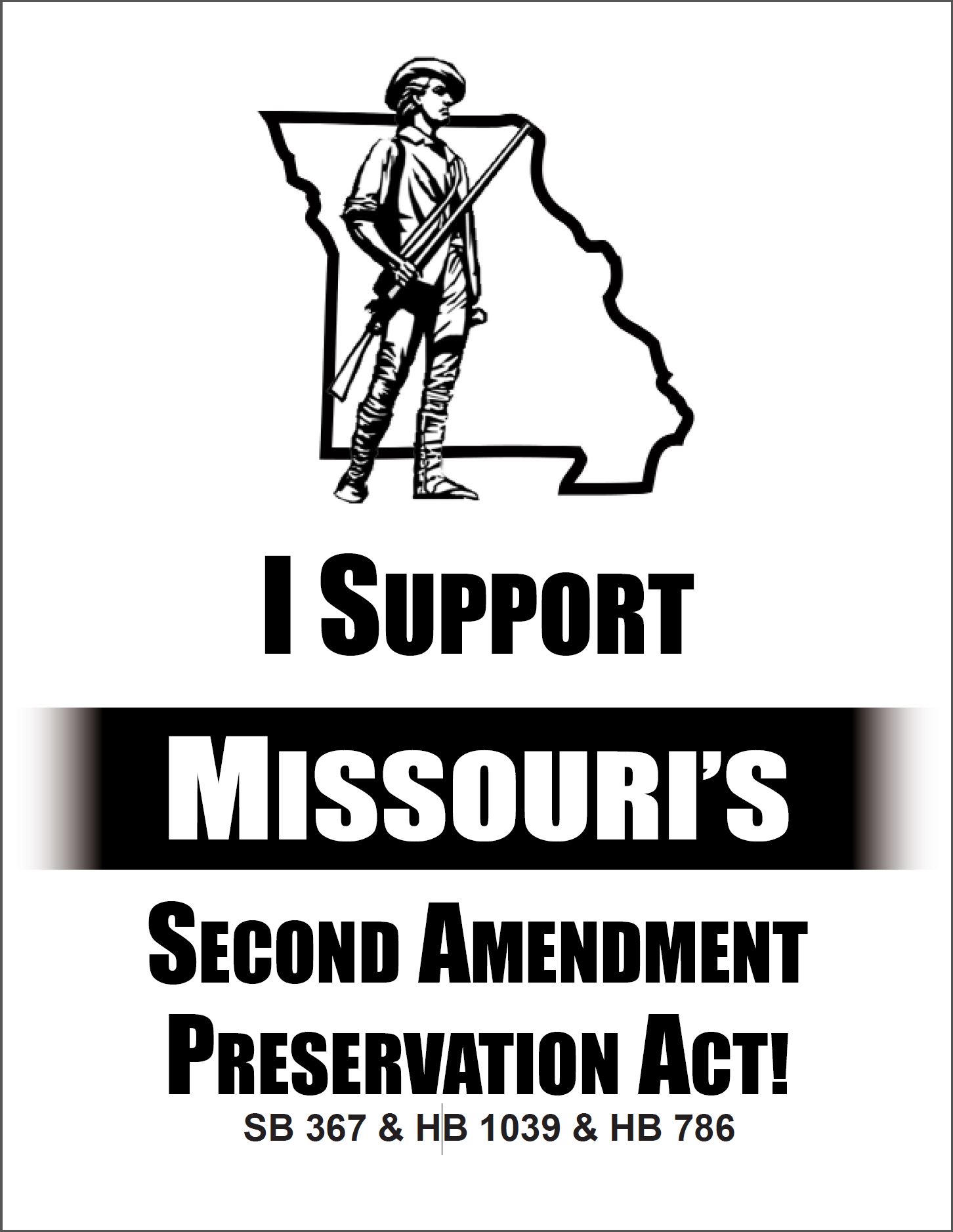 2nd Amendment Preservation Act
signs in jpg & pdf
---
The Main Responsibility of Government Officials
"That all constitutional government is intended to promote the general welfare of the people; that all persons have a natural right to life, liberty, the pursuit of happiness and the enjoyment of the gains of their own industry; that all persons are created equal and are entitled to equal rights and opportunity under the law; that to give security to these things is the principal office of government, and that when government does not confer this security, it fails in its chief design." (emphasis added) (MO Const. Art. I, Sec. 2)
---
The Ratification Clause of the U.S. Constitution
"The Ratification of the Conventions of nine States, shall be sufficient for the Establishment of this Constitution between the States so ratifying the Same."
---
The Supremacy Clause
"This Constitution, and the Laws of the United States which shall be made in Pursuance thereof; and all Treaties made, or which shall be made, under the Authority of the United States, shall be the supreme Law of the Land" (emphasis added) (U.S. Constitution, Article VI)
---
Hamilton on the Supremacy Clause
"I maintain that the word supreme imports no more than this — that the Constitution, and laws made in pursuance thereof, cannot be controlled or defeated by any other law. The acts of the United States, therefore, will be absolutely obligatory as to all the proper objects and powers of the general government... but the laws of Congress are restricted to a certain sphere, and when they depart from this sphere, they are no longer supreme or binding" (emphasis added) (Alexander Hamilton, at New York's ratifying convention).
---
Sponsor of SB 613
Co-Sponsors of SB 613